GP Job - Invercargill, South Island
Employer

Location

Invercargill (Territorial authority), Southland (NZ)

Salary

Very competitive

Closing date

5 Nov 2020
We have a very exciting opportunity that has come up for a General Practitioner who is looking to relocate to stunning Southland of New Zealand.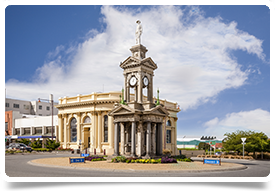 The Southland Region is known as a land of the rugged coast and rolling plains and is renowned for its hospitality and friendly, high standard accommodation. From scenic mountain bike and walking trails to the fabulous locally sourced seafood, this really is a location that will showcase New Zealand at its best. The region is not only a haven for native birds but also plays host to some rare and unique wildlife.  
Flexibility with start dates - Early/mid-2021
Very generous salary & relocation package on offer 
All special interests welcomed in addition to General Practice 
Why NZ?
New Zealand is becoming more and more a location of choice with Medical professionals being well-remunerated and enjoying great working conditions and an excellent work-life balance in New Zealand. There's never been a better time to look at what NZ has to offer:
Next Steps
We have assisted many Doctors in making the move to New Zealand and we'd be delighted to discuss the options with you in the strictest confidence. 
We're the leading UK based specialist in international medical recruitment, so we're perfectly positioned to offer you advice and help with your job search and relocation. Collectively we have more than 150 years of recruitment experience, as well as firsthand experience of the locations we recruit to. Whether you are looking for career progression, a sea change or a working holiday, we're committed to helping you turn your ideas into reality and finding the right job in the right location. We recruit Doctors to Australia, New Zealand, Singapore, the Gulf & Canada We now also help Doctors looking for permanent and locum jobs in the UK and the rest of the world, including Central Asia, the Caribbean and the South Atlantic. We love what we do and we'd love to tell you more, so please get in touch.
Contact Us
20 Alva Street
Edinburgh
EH2 4PY
0131 226 2200
Get job alerts
Create a job alert and receive personalised job recommendations straight to your inbox.
Create alert