GP – Western Australia – AU$40,000 relocation – DWS area
Recruiter

Location

Western Australia (AU)

Salary

Very competitive – contact Sarah for more information.

Closes

21 Feb 2019

Ref

SS5462

Function

Sector

Hours

Contract Type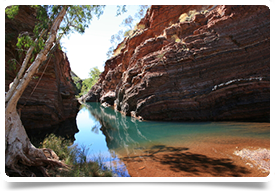 This modern medical centre is one of the largest multi-disciplinary health centres in the region and attracts patients from the local community and from more remote, outlying communities. It is located in a District of Workforce Shortage region and provides quality family and industry-related medical care to an average of 1600 patients per week.
Karratha is one of the largest cities in the picturesque Pilbara region of Western Australia, with the practice treating a variety of clinical presentations, inherent to a rural environment, from most of the active mines in the area. Working alongside six General Practitioners, there is ample support available with an on-site Medical Director and facilities including a multi-bed treatment room, allied health and Western Diagnostic Pathology collection facility.
On Offer:
65% or 70% of billings dependent upon the contract that suits you
Sign Up to work for 12 months and you will receive AUS$20,000 as a relocation and sign on package
Sign up to work for 24 months and you will receive AUS$40,000 as a relocation and sign up package
Reduce your moratorium
The Role and Benefits
To meet the growing demand for medical services in the region, the clinic has facilities available for experienced General Practitioners with speciality interests including (but not limited to) Occupational Health and Medicals, Skin and Cosmetic, Mental Health and Chronic Disease Management.
Administrative support is provided by a dedicated team of Medical Receptionists, led by an experienced Practice Manager, allowing General Practitioners more patient time.
The centre is open Monday to Friday from 8.00 am to 7.00 pm, and Saturdays from 8.00 am to 4.00 pm. You will be able to work a flexible range of hours across this which suit your requirements.
To find out more, or to apply, contact Sarah Spencer on +44 (0)131 240 5277 or email sarah@headmedical.com
More searches like this